Dr Alicia Kennedy
Alicia Kennedy (or Dr Lissi to many) has been a vet for 30 years, graduating from Murdoch University, WA in 1986. Since then she has enjoyed several varying roles in her career, in private veterinary practice and across a diverse range of sectors including the not for profit and corporate worlds. Alicia is a Founding Director of the Jane Goodall Institute Australia.
Alicia shares three passions: pets, their people and community. Cherished Pets brings together all these interests and combines with Alicia's drive to create a better world for people and animals.
Alicia has always shared special connections with elderly clients whose capacity to care for their pets can become compromised as life goes through its stages, but the importance of a pet to an elderly person, particularly when they live alone, is immeasurable. It has become Alicia's mission to support companion pets of elderly people, and to advocate for the role of pets in healthy ageing.
In addition, the other vulnerable groups of people who Alicia is committed to supporting in companion pet ownership are people with disabilities, mental health sufferers (short and longer term), people sleeping rough, and victims of domestic violence.
Alicia's focus as a veterinarian is the human animal bond, that special connection we share with our pets. As such she has led the development of a tailored veterinary service that supports pets and their people through all life stages. Check out our services page to find out more.
Alicia lives on the Bellarine, with her husband, three daughters, 4 dogs, 3 cats and an abundance of other pets.
Natalie Davey
Natalie is our Project Manager which means she has manny different roles and is never short of things to do. She manages our volunteer program, coordinates our community service project and is leading a number of different projects.
Natalie has always been drawn to animals, feeling that special connection with her pets. She would like everyone, regardless of their age or abilities, to be able to experience the companionship and joy that pets bring.
She finds animal behaviour fascinating and endorses using science to understand and provide the best welfare for animals.
She brings her experience in animal behaviour and welfare science, dog training, and communication to Cherished Pets to help people and their pets share happy and healthy lives.
Natalie lives in Ocean Grove with her partner and her rescue dog Molly.
---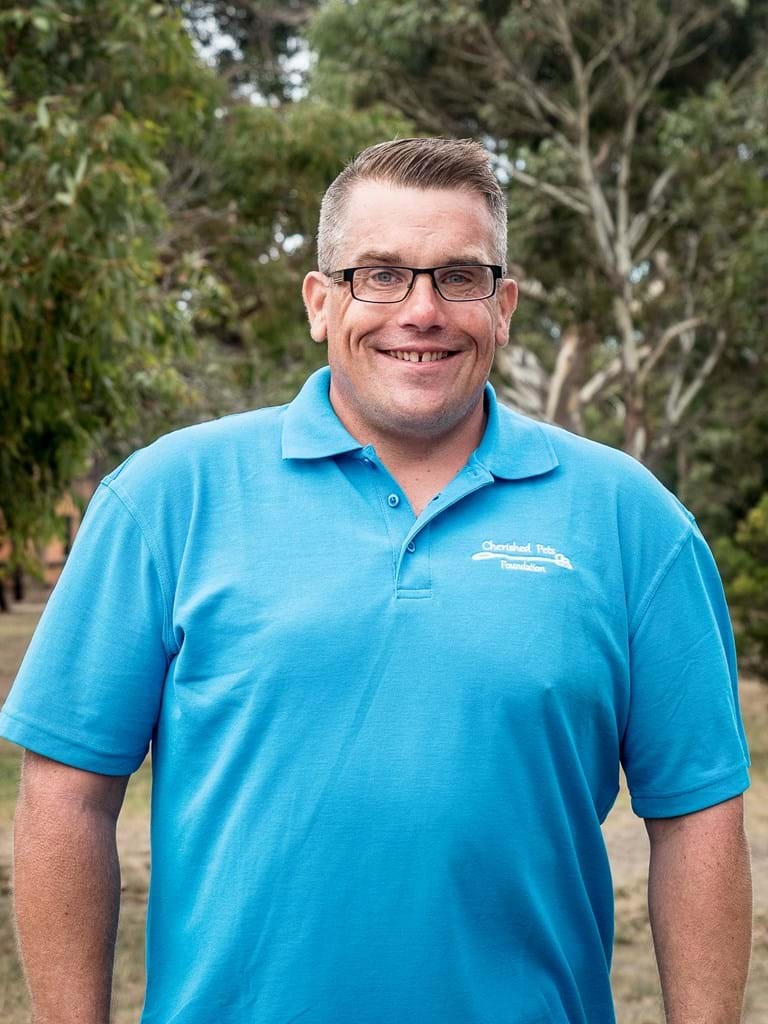 Adam is our Cherished Pets Support Assistant. His role includes a number of tasks including general deliveries, maintenance, running errands, pet transfers, companionship visits to some of our clients, pet care tasks .. and the list grows!
Adam is one of our Foundation's service recipients, and as our relationship with him and his dog Jet has grown we have been able to offer him this role as he re-enters the workforce.
Adam is passionate about swimming, the Geelong Cats Football Club and of course his beautiful black labrador.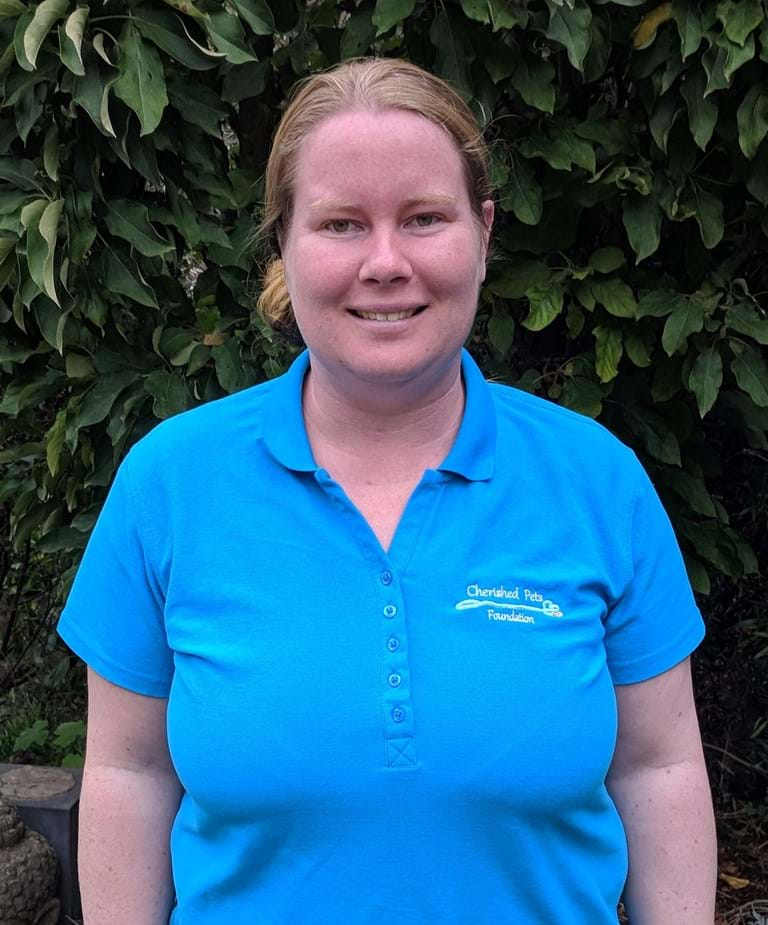 Indi Leigh
Indi's role as Cherished pets Care Coordinator includes completing various administration tasks, visiting clients, returning client's beloved pet's remains, as well as supporting and training new volunteers and more.
She is passionate about people and the difference animals can make in their lives. She has spent many years studying and is a qualified counsellor, with a strong faith. She has a desire to love people and see them to find hope, happiness and flourish in their dreams.
In her "spare time" she continues to study, train animal care courses and breed animals, including miniature goats, miniature pigs, miniature horses, sheep, chooks, ducks and mini rabbits; she also owns an alpaca and a llama.
Indi lives at home, with her animals just a stone's throw away.
---
Sue Donnelly Community Vet Nurse Glenda Stewart Community Vet Nurse



"Healthy Pets - Happy People"