Remembering Our Cherished Pets
---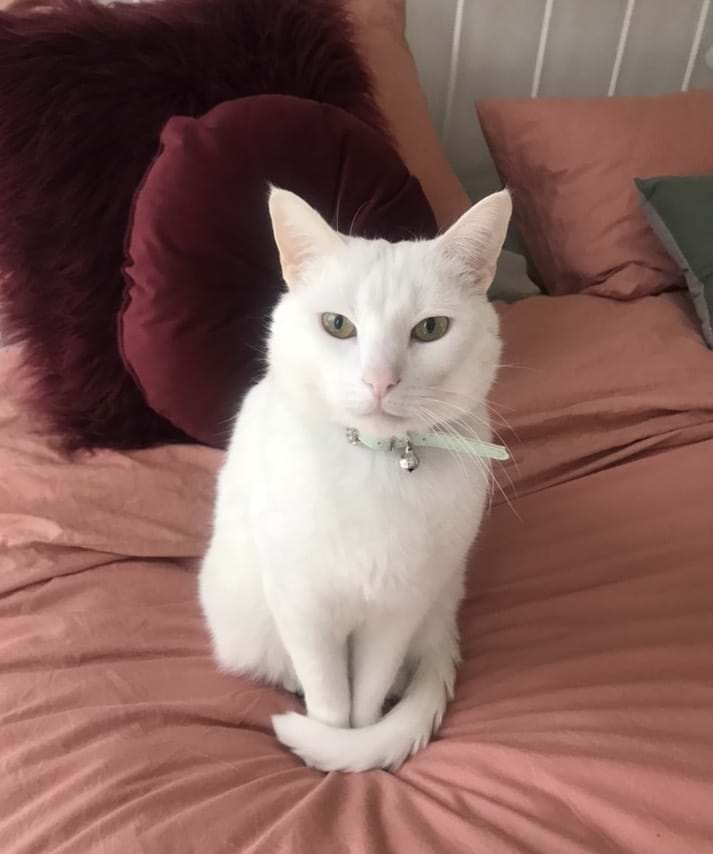 Some may say you were just a cat, but to me you were part of my soul. 5 of the best years with you by my side everywhere I turned. Our connection has no words, it didn't need to. You taught me more selflessness & bravery than I knew possible and I'll forever be wanting to hear your little welcome home squeak and fling you over my shoulder. Coming home just won't have the same excitement.
We adopted you, this perfect looking kitten 5 years ago, unknown at the time that you had epilepsy and a major heart condition. It's been a journey of pure love and beauty, I'll forever be grateful that you chose us, to let you live the best life possible. You were perfect, I love you buddy. I'll see you in my dreams.
---
Oh Dear Mac. We will never ever forget you. All 82 kilos of you. Your were a grand giant, majestic, sweet, humble and you were best friends with a carpet python (and your human). A noble boy forever at peace. You touched our hearts forever on one very sad Winters day.
How missed you are by your human, Steve, who is held by his grief at the moment, and has shared this tribute:
"My Boy. He now has his Wings.
Forever watching over me.
Forever at my side. Mac.
11/11/2011-1/7/2018"
A special thanks to the team at Edenhills Pet Cremation Melbourne who supported us with Mac's aftercare with such compassionate professionalism. You are amazing. And to Sarah from CP, who assisted on the day. Your sensitive care and compassion meant so much. It was a tough one for us all. RIP Mac.
---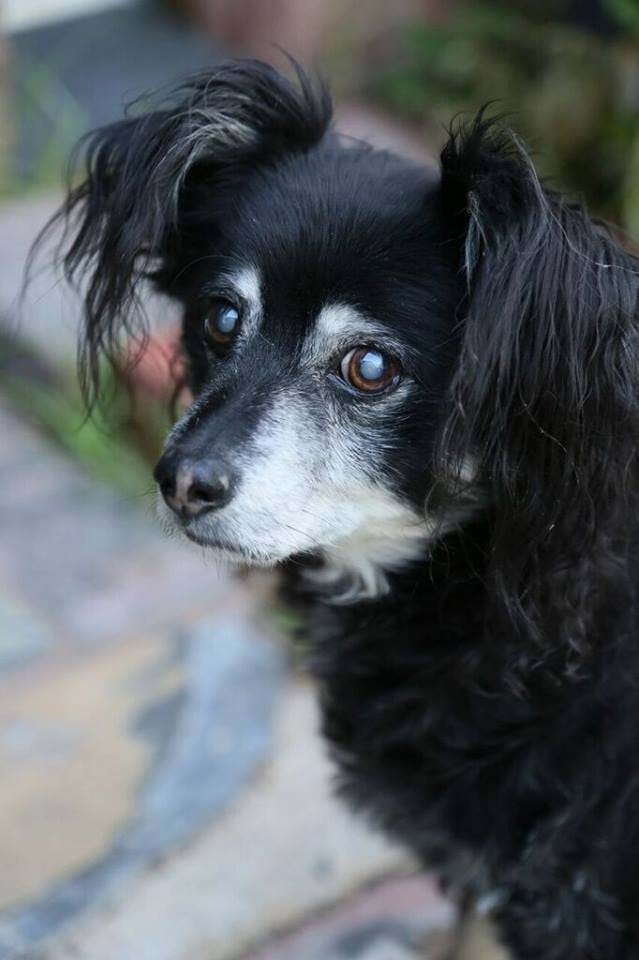 Remembering Biscuit and sharing this tribute from his lovely "mum".
"Biscuit (Bikky) was a small dog with a big attitude. My constant companion for nearly 19 years, he went through so much, surviving cancer at age 10, moving house with me 8 times and several scrapes with other dogs!
He taught me so much and gave me so much love. I took him everywhere with me. We walked hundreds of kilometres together, though he slowed down significantly in the last two years. When it was time to leave this mortal coil, Alicia was there to support both Bikky and me in the most compassionate and caring way imaginable, opening the space for me to find my courage and honor my promise to Bikky that I would not let him linger on in pain just because I didn't want to let him go.
While it was hard to say goodbye to my little buddy, I knew it was the best final gift that I could him – the gift of a gentle and dignified exit.

Run free little man, you have left your paw prints on my heart forever".
---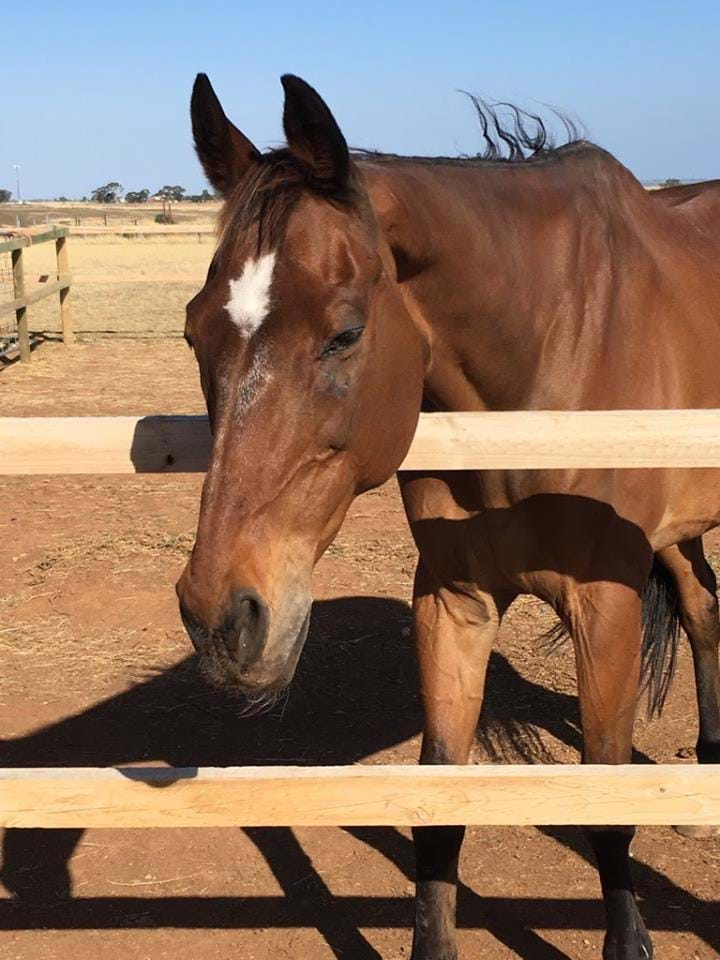 Remembering beautiful Charlie..
A poem from his human, Adele.
Charlie
(1989-2018)
If God made anything more beautiful,
He kept it for himself.
My best friend, my old mate
A precious gift, a beautiful soul
Extremely well loved and cherished and will always be.
Many a tear will fall because of your passing
But many a small will be shared, and many a glass will be raised
To celebrate you and your life, and the wonderful memories that we made.
Your proud, defiant spirit is a true inspiration and will with us forever.
It has been an honour, and a privilege to share your life with you.
You are amazing
Thank you.
Let a horse whisper in your ear, and breath on you heart
You will never regret it.
---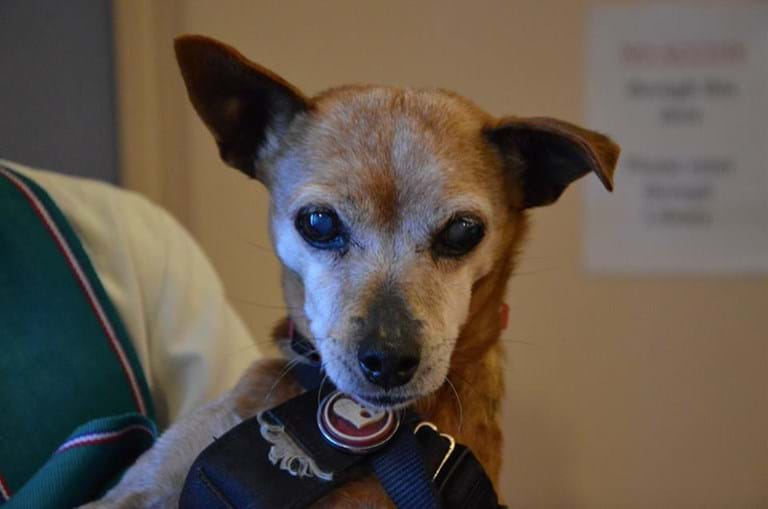 Remembering Rosa...
A tribute from Barbara, her human.
"Rosa, my beautiful 17 year old chihx, is now at rest.
She was rescued by me during my first month working at the Lort Smith Animal Hospital, and she has been part of my work/ministry/life for 12 years.
Although one leg was riddled with gunshot pellets, and her neck bore the scars of cigarette burns, she never bit, growled or snapped at any human being or animal.
She was the perfect lady, enjoying visiting schools, churches, and aged care facilities, until hearing and sight impairment meant she needed to stay home. She made it into a number of my book dedications.
Although I rescued her, she paid me back 100 fold, with her unconditional love and devotion. Until we meet again, my beautiful Princess Rosa…"
---
14/5/10 - 9/4/18
"Our best friend.
Forever in our hearts"
We were so deeply touched by the love in this family for their cherished boy, Levi - a majestic and noble boxer who was so sadly taken at the early age of 8, due to terminal illness.
Levi was clearly the centre of this beautiful family and we send love and thoughts to Vicki, Scott, Jordan and Lachlan through this very sad time.
---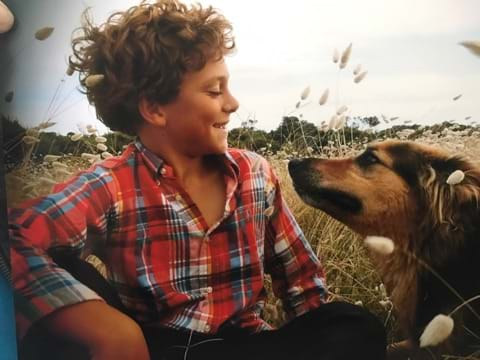 Maisie made her final journey to her place of freedom in March 2018, where she can run free and not be hindered by the pain of her arthritis and tumour.

Maisie was one very special dog who stole a place in our hearts and in the hearts of all those she met.

As the cherished companion of her human she is painfully missed. Our hearts and thoughts are with Trish as she grieves the loss of Maisie. The care, love and support you provided Maisie was beyond words. How lucky you both were to find each other.

Rest in peace beautiful Maisie. Run free. We will always remember you. Thank you for your spirit and guidance on how to remain strong and graceful in the face of adversity. You were one very special girl. It was hard to let you go.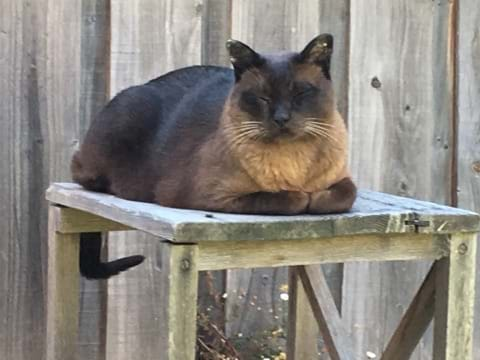 Chocky was a very special patient of our home hospice care program. He sadly passed in January 2018 in the arms of his human, Alex.
It had been a long road for all of us, as Chocky suffered from an oral tumour, resulting is palliative care as the best option. He continued to defy the odds of time, which has a lot to do with the incredible love and care he is received from Alex. Her tender love and care allowed him to live out his days in peace and happiness.
Chocky is dearly missed as his human continues to grieve, reflect and remember on the time they had. Cocky was a very special boy who taught us so much.
"You were the bestest buddy anyone could have asked for. It was a privilege to take care of you for much longer than we expected". - Alex.
We continue to send our love to Alex and will always fondly remember Chocky.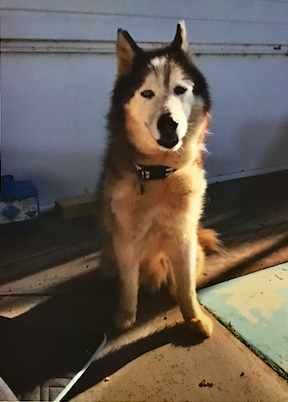 We are very touched by the story of Husky who passed away in February 2018. Husky was an endearing, aged husky, who was kindly rescued by our friends at Geelong Animal Rescue from the local pound where he had been surrendered.

His foster carer Esther went way above and beyond her duty to give this beautiful old boy a peaceful, comfortable, and pain-free final few months in her loving care. Husky had some significant health issues which we were able to manage for several months until his quality of life declined and it was time to assist him on his journey to the other side.

We don't judge the people who surrendered Husky as we do not know their story; we do however applaud and salute Esther and the GAR team for giving this lovely old man the love and care he deserved through his final stages. Esther, you were simply amazing.

Rest in peace Husky. You touched our hearts and will be remembered with fondness always.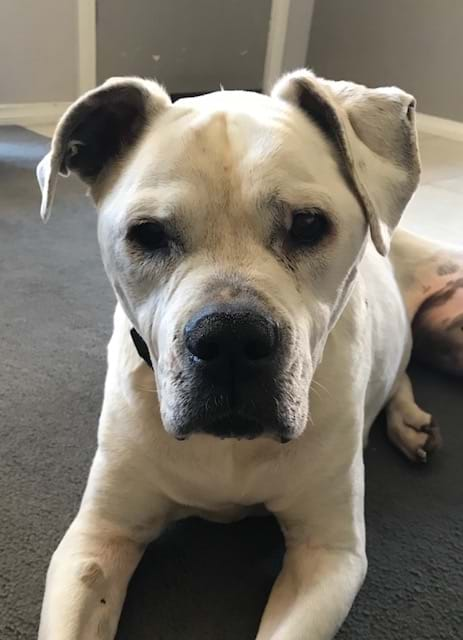 We were so incredibly touched by the story and journey of Zahra and her people who loved her so. Zarah crossed the bridge in February 2018 and is playing on the other side with her other human who left this world a few years ago. They are together again. Sometimes our pets connect us to cherished ones in ways we cannot describe.

Zahra's mum has shared this tribute with us:

"We will eternally be grateful for being fortunate enough to have had you in our lives. Such a precious part of our family who brought us so much joy. You will be so sadly missed but forever remain in our hearts our beautiful girl".
We share our love with Zahra's family and keep the fond memories of her in our hearts.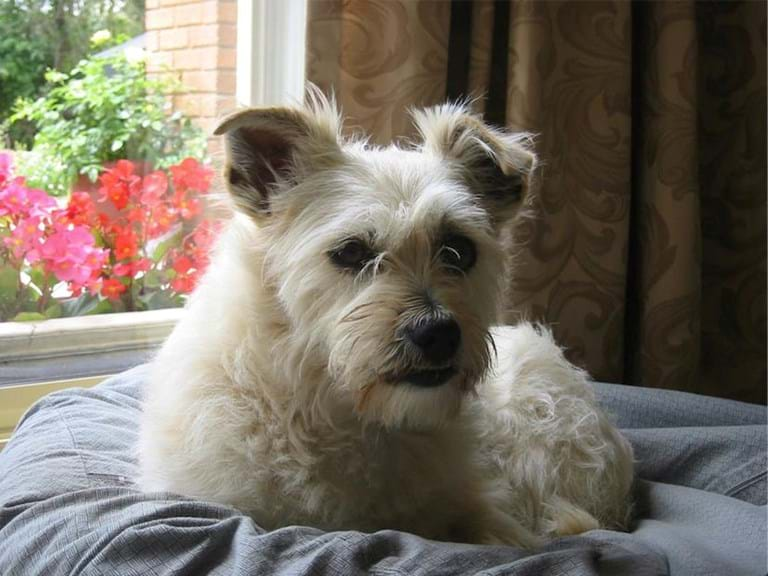 This beautiful old girl left us in December 2017 after a long and enriched life spent with her loving family who have shared this tribute with us:

"Our dear little Maisie was such a sweet, gentle soul who kept us company for 17 years. She experienced several house moves and welcomed three grandsons with us in that time taking it all in her stride with nothing but enthusiasm. Life won't be quite the same without Maisie and she will be greatly missed."

This tribute beautifully reflects the way our cherished pets travel life's phases by our side, and how deeply they are missed when it's time to say goodbye.

Rest in peace Maisie. Our love and thoughts are with you and your family through this sad time. xx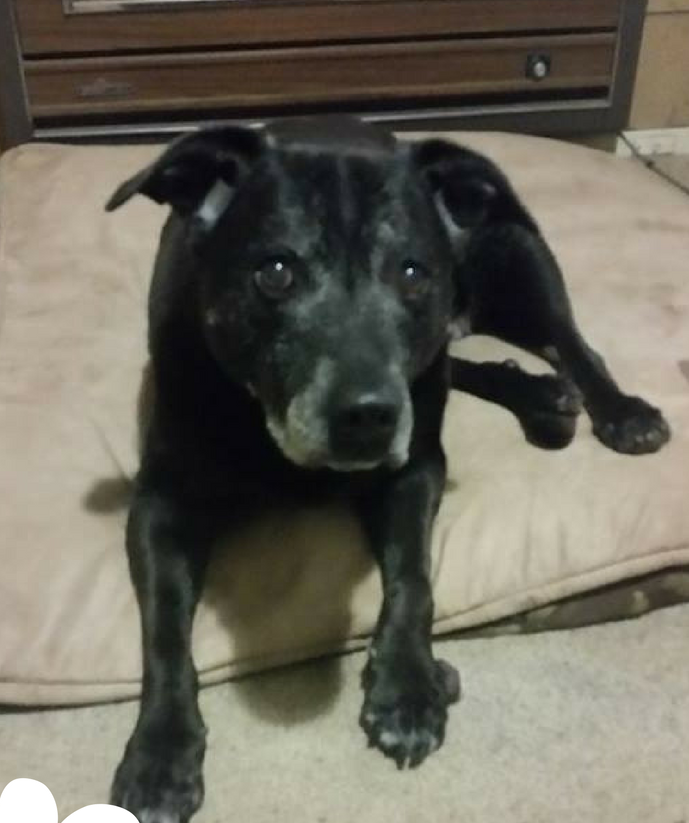 Gracie was one very very special girl who captured the hearts of those who knew her. She was cherished to pieces by her human, and is sadly missed.

Gracie was also our first ever hospice patient, who we first met in July 2015 for a quality of life assessment with her human wondering "when will it be time?" We were able to extend her beautiful life for another 2+ years through our arthritis and pain management home care service.

In that time we had three false alarms when we thought perhaps her time had come .. but always, this strong spirited girl rallied, until recently when the challenge to keep going overcame her tired body and she was ready for eternal rest.

Peacefully, privately and compassionately we helped her cross the rainbow bridge in the loving arms of her beautiful, brave mum.

I still can hear her bark when we pulled up in the driveway. Gracie was a spunky character with enormous courage and dedication. It was a pure honour to serve her and her "mum" for these two years, and we will always remember Gracie with a fond heart.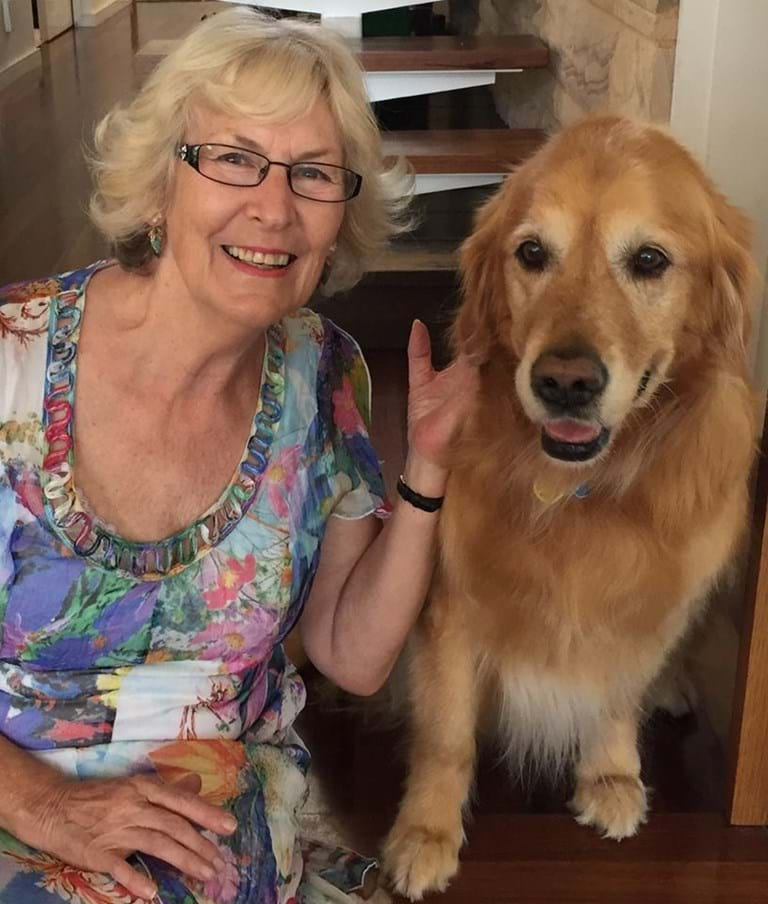 The CP Team deals with pet loss often, and we feel the loss every single time. One of our very cherished patients recently lost his life after a short battle with cancer. His person, Penny, is one of our dedicated volunteers, who has prepared this tribute to share.
Penny's tribute to Bear:
"On the 30th June [2017] I lost my beautiful boy Bear, my one and only pet - I adored him."
He has such a lovely nature and loved people and other dogs. Through him, I met so many lovely people and made quite a few lasting friendships. He lived and loved life to the full with so much energy right up until his last day. Chasing his ball and going to the beach were his favourite pastimes, besides food.
We had so much fun together and he made every day special. I have wonderful memories of the life he shared with me and the great times we had - just he and me.
Bear, you were my life, my love and my heart will always be with you. Rest in peace my beautiful boy until we are together again". 💕
We were so terribly saddened by the passing of dear Bear, who will remain one of our favourites always. Our love and thoughts are with Penny through this difficult time.
Here is Darren, Emma, Kasey, Chloe's tribute to their beloved Diesel:
2nd September is now called 'Diesel Day' for us. It was with great sadness that we had to put our beloved campaign to rest, however Alicia made what was always going to be a tough day a very peaceful and memorable moment for us all.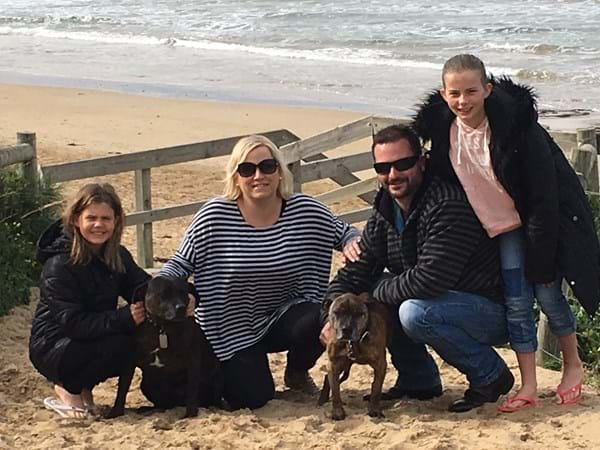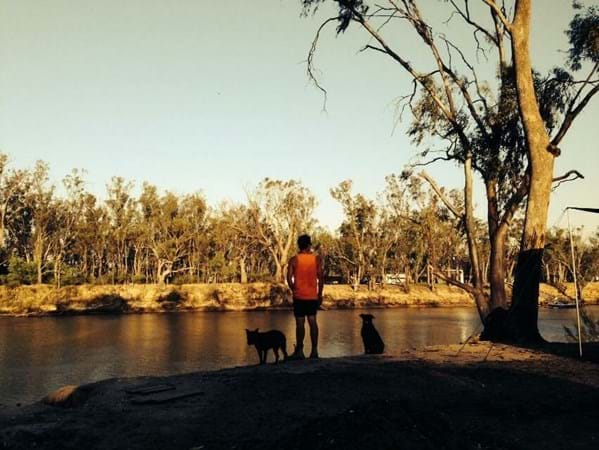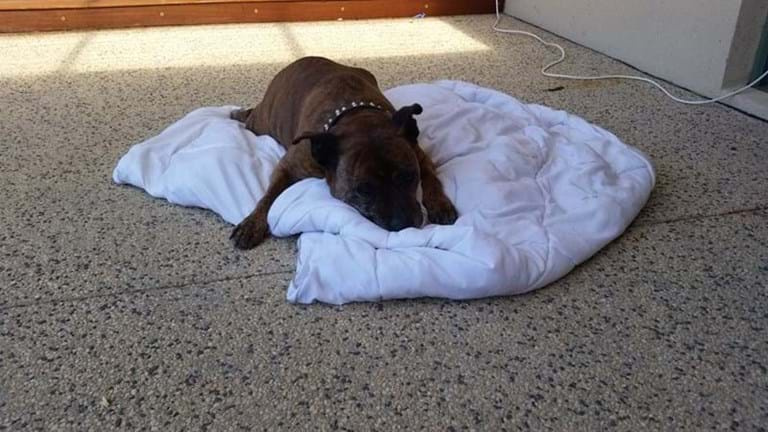 It was up north at Hervey Bay that your journey begun
Enjoying the good life in the sun you always had fun

You loved the boat and fishing out at sea
Always eating the bait as if it was your tea

Cruising in the front of the four wheel drive
Your new home in Victoria was where you arrived

Listening to country music & cruising in the ute was what you and Dad did best
Not to mention camping, swimming, 4wdriving and the rest

Your love for the water proved that swimming was what you always wanted to do
Whether it was the river or the beach you'd always be diving for a stick or two
You took on a new friend with Jet Boy showing him all the tricks of the trade
Taking it all in your stride a special friendship was made

You stole the hearts of Kasey and Chloe very quickly becoming their best friend
It is with great sadness that today this friendship has to come to an end

Your nature and loyalty to us all earnt your second name "woofy"
You really turned out the best friend to us all that could be

A hole in our hearts you will certainly leave behind
But we will always have our memories you gave us over our time

We couldn't of asked for a better a best mate
After all the good years, we will never forget this date