CHERISHED PETS ACHIEVES WORLD FIRST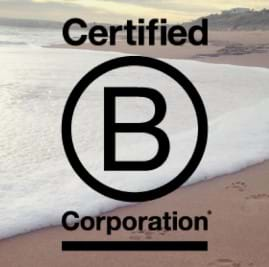 A local veterinary initiative has joined the ranks of world-leading businesses committed to doing good in their communities.
Bellarine Peninsula-based Cherished Pets Community Veterinary Care has become the first vet service in Australia and the world to become a Certified B Corporation.
B Corps are leaders of a global movement inspiring businesses to not only be the best in the world, but to be the best for the the world. Certified by non-profit organisation B Lab, they meet higher standards of social and environmental performance, transparency and accountability.
There are now more than 2,250 Certified B Corps from 50-plus countries pursuing profitability alongside social and environmental goals.
Cherished Pets joins the ranks of well known global companies such as ice-cream manufacturer Ben and Jerry's, and clothing brand Patagonia in becoming B Corps.
Founder Dr Alicia Kennedy is passionate about the role pets play in our community's wellbe-ing. She established Cherished Pets Community Veterinary Care in 2015 after more than 34 years in the vet industry, where she became deeply interested in the power of the human-ani-mal bond.
Cherished Pets provides in-home veterinary and pet care services, end-of-life services and pet care plans for elderly and disabled pet owners. The business supports a registered charity, Cherished Pets Foundation, which matches volunteers with vulnerable pet owners and helps re-home pets when owners are too ill to care for them.
"This is a very exciting step for Cherished Pets and validates our business model of using our profits for social good," Ms Kennedy said.
"It has always been our intention to achieve B Corp Certification. As a purpose driven company on a social mission to support companion pets of vulnerable people, the B Corp process provides a framework for socially and environmentally ethical practice. We are positioning our organisation as a leader in this space, and this process has enabled us to raise the bar high in what we do, and demonstrate that we are legitimate about our social mission and purpose."
This latest achievement caps off a remarkable journey for Cherished Pets, which also took out the coveted Geelong Business Excellence Corporate Social Responsibility Award in 2016.
For further information about Cherished Pets Community Veterinary Care or the Cherished Pets Foundation, visit cherishedpetcare.com.au
Media enquiries: Dr Alicia Kennedy
Ph 0439 094 379