CHERISHED PETS POP-UP VET CLINIC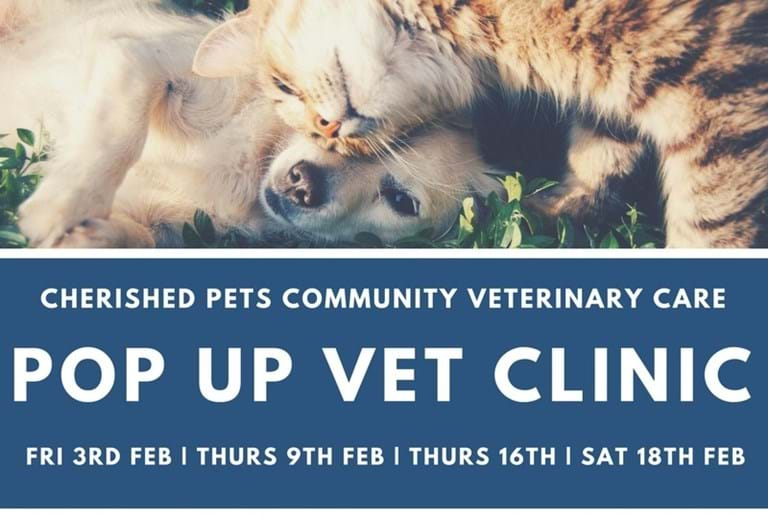 Cherished Pets is having a Pop-Up Vet Clinic at Wallington's WRG, to celebrate and help us all catch up after the end of a busy summer!
Is your dog or cat overdue for his annual health check and vaccination or due in the next two months? Then now is the time!
SPECIAL OFFER: Our 20% pensioner discount applies to ALL our clients at these three clinics only. We can see dogs and cats for their annual health check, vaccinations, wellness and nutrition plans, arthritis management, and non-urgent cases.