Tribute to Jasmine Smith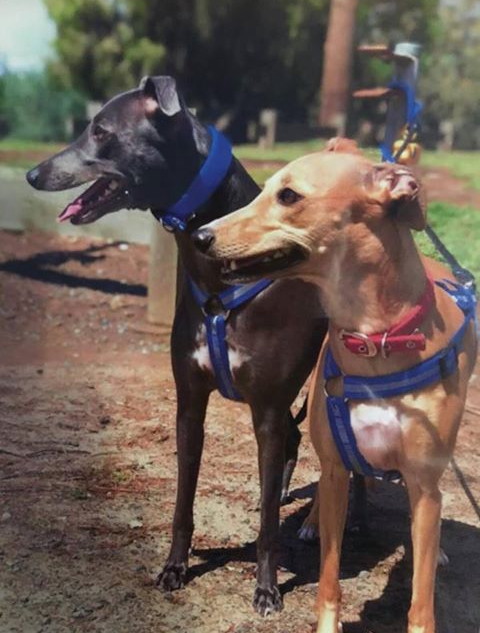 The CP Team was deeply saddened last month by the untimely passing of our very dearly loved cherished pet, Jasmine. Jasmine was a beautiful, gentle, kind and endearing blue Whippet girl born in May 2015.
Jasmine and her exuberant canine buddy Dallas, along with their beautiful human, Pamela, have been recipients of our community pet care service since 2016. They recently relocated to Melbourne but we have stayed in contact and offered some support from afar.
Since a young age, Jasmine has suffered chronic and progressive upper respiratory tract issues that became increasingly refractory to treatment of any kind. A recent referral to a Melbourne medical specialist confirmed that her condition was likely to be progressive and incurable. Sadly this prediction was correct, and her advancing illness was leading to serious distress and loss of quality of life. Pamela needed to make the worst and hardest decision, to have Jasmine euthanised. It broke her heart.
Our collective hearts were torn for Pamela and Dallas, who was Jasmine's number one companion.
Pamela has asked us to share this tribute:
"To the Cherished Pets Team: Alicia, Natalie, Glenda, Rebecca and the volunteers Jane, Jacinta and Sam. Thank you for your love and support over the last two years, it is with sadness at this time that I let you know of the passing of my beloved Jasmine. Thank you all again for everything from Pamela & Dallas x".
The CP team was honoured to support and serve Pamela with Jasmine and Dallas, and we have all been affected by her passing.
Our love and thoughts are with Pamela and Dallas through this very difficult time.
RIP Sweet Jasmine. You were very loved by many.