Tribute to Maureen Williams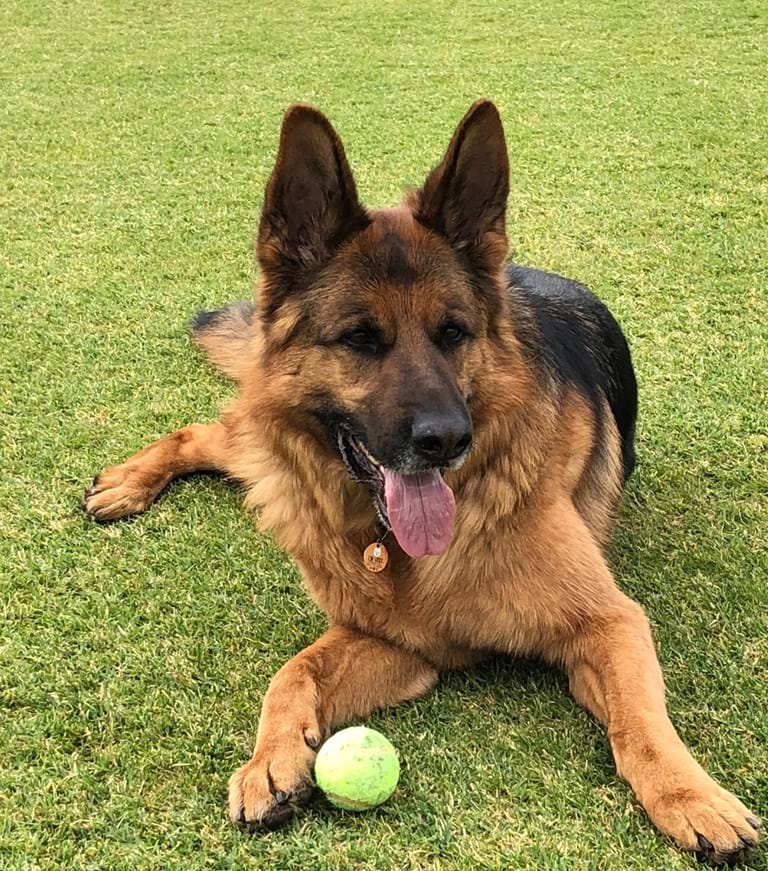 Maureen was only recently referred to our service by her health provider due to concern about her deteriorating health and the urgent need to establish a care plan for her very cherished 4 year old German Shepherd, Jac.
Jac is only young and suffers a serious immune-mediated condition that affects his gastrointestinal system. He is under the care of specialists and requires ongoing medication and very strict diet and lifestyle restrictions to maintain his health.
Health issues aside, Jac is an intelligent, exuberant and loving boy who was adored by his human.
As we coordinated our CP Team to provide respite pet care, Maureen's health failed unexpectedly fast and she died last month. Jac has since been in the care of our respite volunteers, Chrissy and Alan, who are loving him as their own and are going above and beyond the call of duty to provide him with support and stability through this time.
In what was a beautiful gesture of respect and love, the German Shepherd community arranged a guard of honour for Maureen at her funeral, and Chrissy was able to attend with Jac, to pay his final tribute to his human.
We are urgently seeking a forever home for Jac. Someone who will commit to his care with all his health challenges. If you, or someone you know, might be interested, please email admin@cherishedpetcare.com.au.