Our Cherished Pets Community Hub
---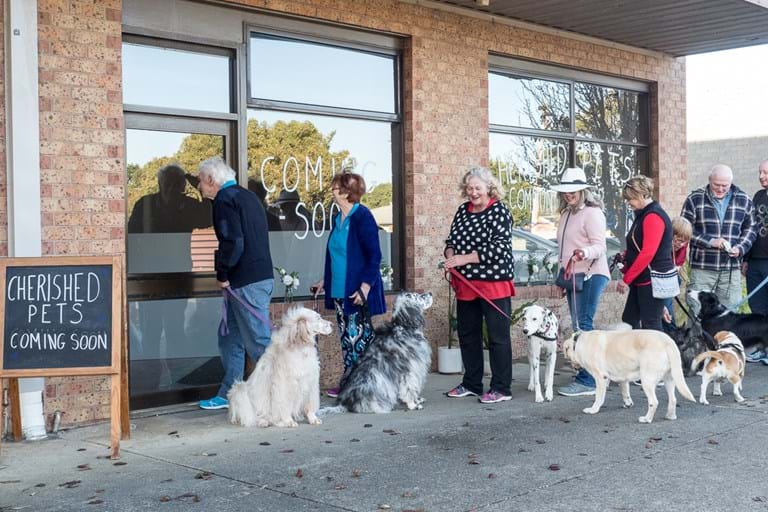 Cherished Pets is beyond excited with the news that we are opening our Community Pet Hub in Ocean Grove, September 2018.
Held by our belief that pets connect communities, our vision is to create a space where all pet owners belong, where professional services are provided to ensure our pets live long and healthy lives, and a space where like-minded pet-loving people can connect, share and support each other. What better place to do this than a community pet hub!
Our focus at Cherished Pets is to maintain the health and wellbeing of pets, so that the human animal bond can thrive, and to enable the many benefits that this brings to people and communities. We are passionate about the connection between healthy pets and happy people.
Set in the heart of the old Ocean Grove neighbourhood, in a strip of sleepy shops, we have found our home at Unit 1/65 Madeley St. We fell in love with this location for its relaxed neighbourhood vibe, ease of access and close proximity to our community.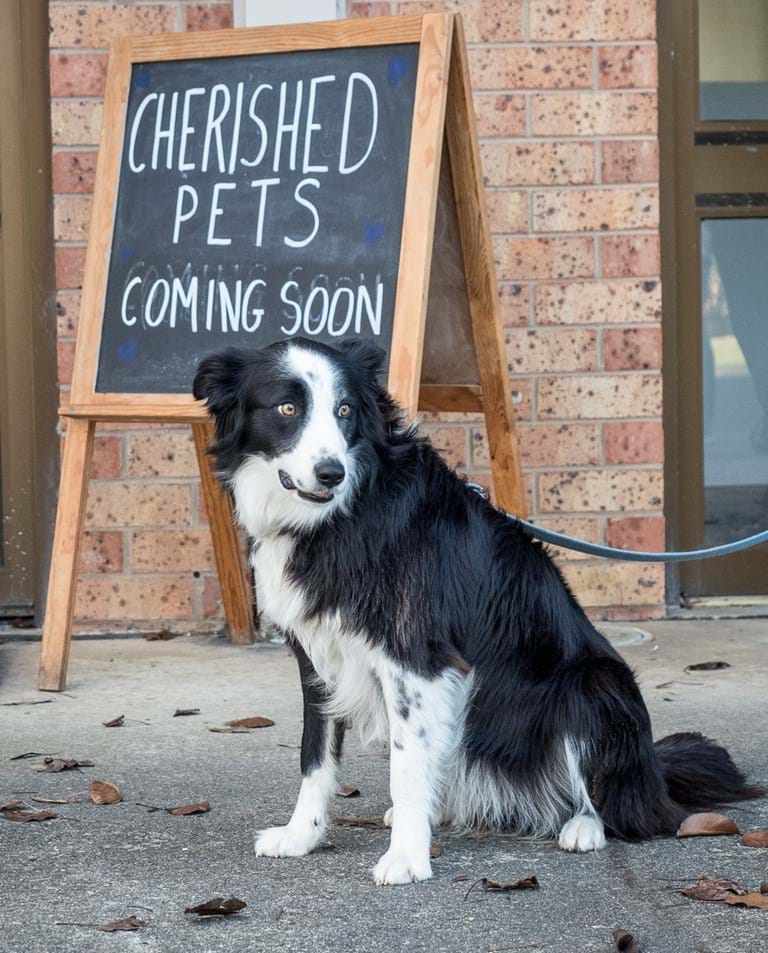 We want our Community Pet Hub to be your pet hub. A place for you to seek professional veterinary support and guidance to keep your cherished pet healthy and well through all life stages. A place for connection, education and support.
A community centre for all things pets.
We will be providing a range of pet health and wellness and human-animal bond activities including:
Our signature bond-centred GP veterinary service. Our unique service aims to consider not just the needs of the pets, but also the needs of people. We understand pets and we understand people. We are your Cherished Pet Partners through all life stages.
Thinking of getting a pet? Get started right – talk to us first!
Bringing a puppy home/raising a new pet
Training and Behaviour advice
Chronic disease management and support
Navigating difficult times around your pet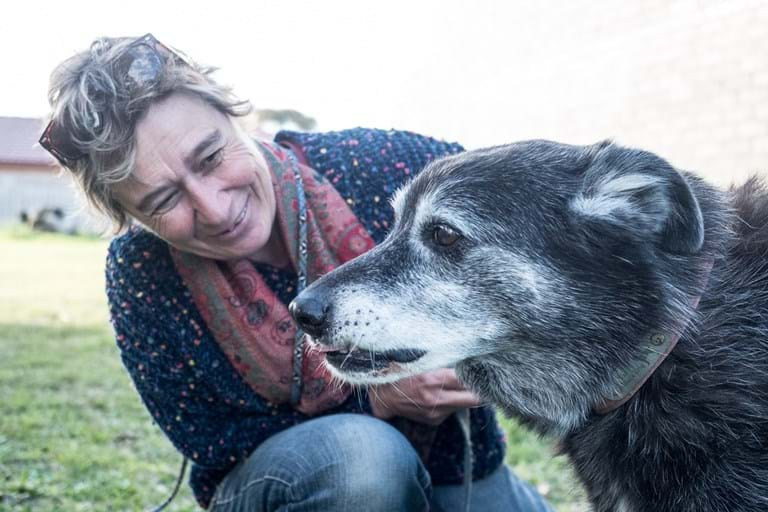 Companion pet case management and consultancy services to health service providers
Planning for pets around life events – holidays, crisis, emergency care plans.
Pet Palliative Care and compassionate home euthanasia (home-based)
Pet Bereavement counselling service
Pet and human animal bond workshops and education sessions
Visiting allied pet health professionals onsite
Our CP Hub will not provide a fully equipped veterinary hospital or emergency service but we are here as your independent Cherished Pet Partners through all life stages and we can connect and refer you to the right advanced services for your pet and you when needed, and support you through the process.
Our hub will also provide a base for our home services which will continue to be the core of our business. We are growing our home services across all we do. Check out this link to find out more here.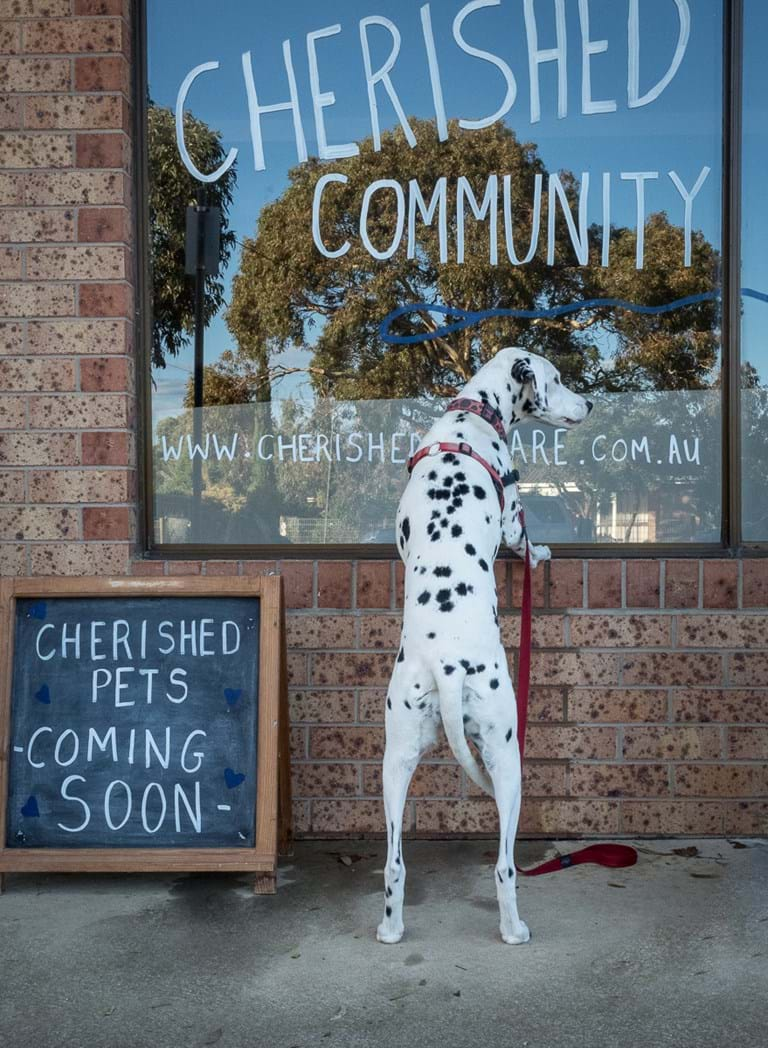 Our Purpose: Enabling the human animal bond to flourish
Our Vision: A world where the human-animal bond creates and contributes to the development of connected and healthy communities.
Our Social Mission: That our service is accessible to all pets and people.
Our CP Hub will also be the home and base for Cherished Pets Foundation, our charity that supports the provision of our social service to eligible people.
The most exciting thing about our Cherished Pets Community Hub is that we have a platform to grow our movement and community to enable all people to be able to access the beautiful benefits that the human animal bond can bring into our lives through healthy and well cherished pets.
KEEP IN TOUCH!
Sign up to our e-newsletter here (scroll to bottom of home page)
Follow us on Facebook/ Instagram/Twitter/Linkedin : @cherishedpets