---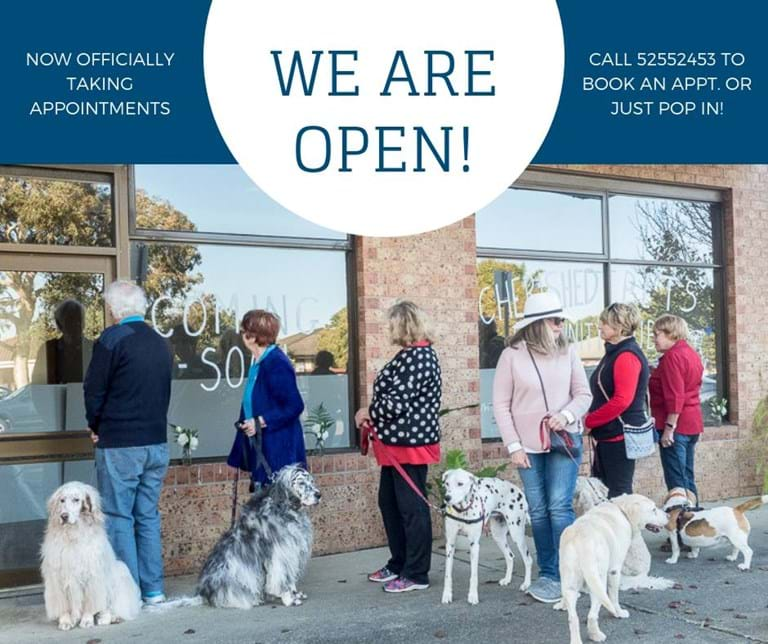 Cherished Pets is beyond excited to announce that our Community Pet Hub in Ocean Grove is now open.
Held by our belief that pets connect communities, our vision was to create a space where all pet owners belong, where professional services are provided to ensure our pets live long and healthy lives, and a space where like-minded pet-loving people can connect, share and support each other. This has now become a reality with our community pet hub!
OUR SERVICES – are available at the hub or in your home:
GP Vet Clinic – health checks, vaccinations, non-urgent cases
Wellness nurse, nail trims, weight management
Behaviour and Training
Pet Pain Clinic & Senior Pet Care
End of pet life support and compassionate home euthanasia
Grooming small dogs only
Home pet care coordination services
Set in the heart of the old Ocean Grove neighbourhood, our home is at Unit 1/65 Madeley St.
Our hub is attended:
Monday – Thursday 10am – 2pm
Evenings and Saturday's by appointment.

Get in touch and make an appointment for your cherished pet.
Phone 5255 2453 or email us at hub@cherishedpetcare.com.au
COMMUNITY SESSIONS
Interested to see the hub? You are invited to come along to one of our community sessions, enjoy a cuppa and one of Glenda's famous scones, and help us with our snuffle mats!! This is a great chance to connect with other pet-loving folk in our community and to find out more about our special enterprise.
Thursday 29 November and Thursday 6 December 2 - 4pm
Please RSVP hub@cherishedpetcare.com.au or call 52552453